Ciencias Energeticas Modulo 1 – Arturo Moratinos y Sarah Moratinos
Description
CONOCER, DESCUBRIR Y ENTENDER
Mercia Academy te invita a participar en el primer modulo de " Las influencias de las energias en tu Vida" de Danièle Didier, donde aprenderas:
Conocer las Bases Fundamentales de la Energetica
Descubre que es la TRAMA, el sexto elemento, invisble a nuestros ojos pero existencial antes y despues del nacimiento del universo
La comprensión de la Consciencia, como energia Universal.
Cada curso incluye un video seguido de una reunión para responder a sus preguntas y hacer ejercicios prácticos.
Sabado 1 de Mayo 2021
Modulo 1
Bases Fundamentales de la Energetica
La Trama y el elemento Eter
About the instructors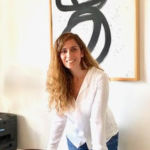 Sarah Hernández-Moratinos is a Residential Interior Designer with more than 10 years of experience in the field of Holistic Decoration and Organization of Living Spaces. Born in Venezuela and residing in Miami since 13 years, where she runs her own interior design company and offers as part of her services Feng Shui consultancies under the license of Editions Mercia du Lac. She is an active teacher of Feng Shui of the Present Time by D. Didier and firmly committed to transmitting this teaching with much love, happiness and dedication.